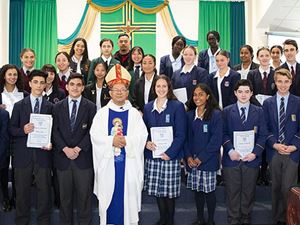 More than 500 Special Religious Education teachers (SRE/catechists) from across Western Sydney and the Blue Mountains made their way to St Andrew the Apostle Parish, Marayong, joining 200 student SREs from 19 Catholic high schools, for the annual Confraternity of Christian Doctrine (CCD) Mass and Awards Ceremony. Read more...
Categories: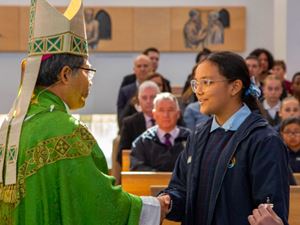 Up to 75 Catholic Education Diocese of Parramatta school were represented at the annual Diocesan Education Mass which featured an inspiring homily by Bishop Vincent Long aimed at re energising schools in their mission to transform the lives of their students. Read More...
Categories: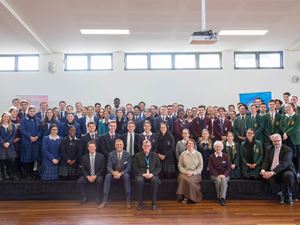 66 student leaders from schools around the Diocese of Parramatta came together on Thursday, June 20 for a leadership forum to explore the future of the Catholic Church and the role that young people play as agents of change. Read more...
Categories: