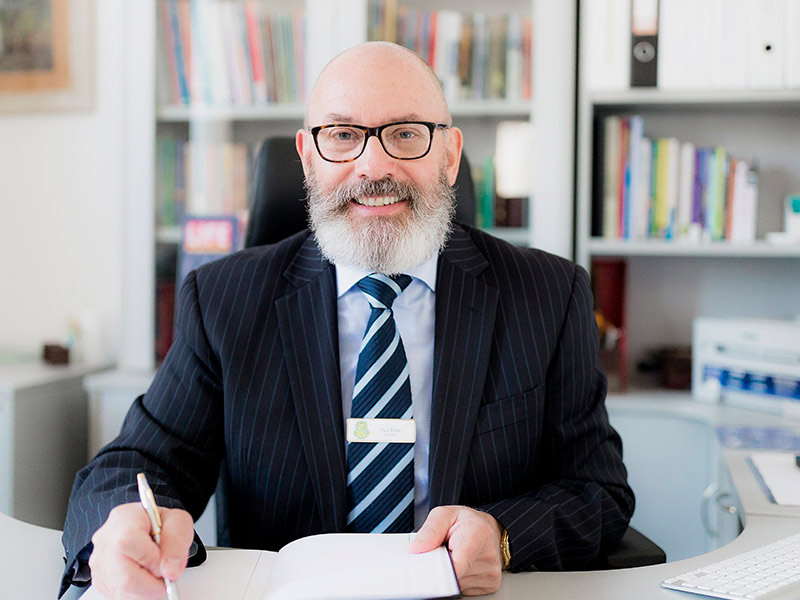 Welcome to the St Patrick's Marist College website.
St Patrick's College is a close-knit community, on forming young people who have strong minds and gentle hearts.
Our quality teaching and learning experiences nurture and challenge each student to become an informed thinker, one who acts with the compassion of Jesus and the reflective heart of Mary in creating a more just world.
As a Catholic community we strive to develop, promote and sustain a dynamic and life-giving relationship with God in Christ. We do this through knowledge and spiritual formation opportunities in the Marist tradition. Faith formation for staff and students in the Catholic tradition, is the foundation of our educational mission through intellectual and spiritual learning, experiences and celebrations.
The environment in which students interact with other students, staff, parents and friends of the College is warm and friendly, yet ordered and disciplined. It is a school where relationships are characterised by mutual respect.
At St Patrick's Marist College the students are our highest priority. Their safety, esteem and success drive everything that we do. The students are constantly challenged to do their best and this will only occur in an environment that is conducive to high achievement.
We are proud of our students and our College, and invite you to explore our website and learn more about how your child will benefit from a St Patrick's Marist secondary education.
Please contact the College office if you have any further questions.
Mr Paul Ryan
Principal