OUR STORY
Transforming the learning of each student every day.
ESTO FIDELIS - BE FAITHFUL
---
St Patrick's is proud to be part of Catholic Schools Parramatta Diocese's system of 80 Catholic primary and secondary schools operating across Western Sydney and the Blue Mountains providing more than 43,500 students with a high-quality, low fee Catholic education.
St Patrick's Marist College is a family focused on the formation of young people with strong minds and gentle hearts. Our quality teaching and learning experiences nurture and challenge each student to become an informed, thinking person who acts with compassion.
ESTO FIDELIS - BE FAITHFUL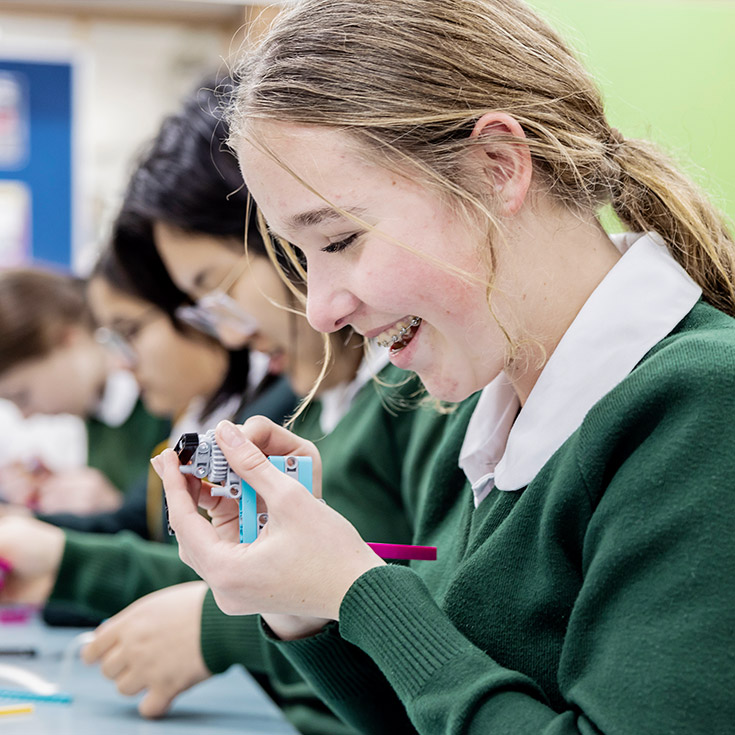 Our College is committed to

creating a

learning community

where: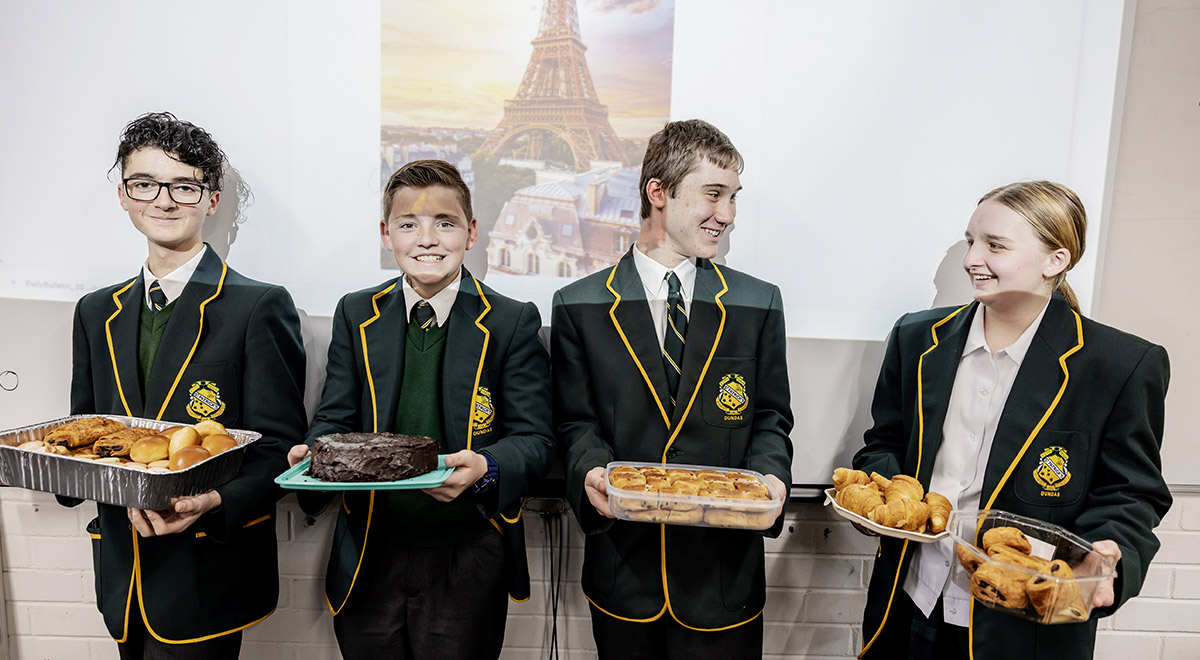 "We aim to cultivate respect, kindness and compassion, as well as resilience, confidence and purpose within all students. They're encouraged and pushed to reach out to others and bring new ideas and action into their community."
(SPMC TEACHER)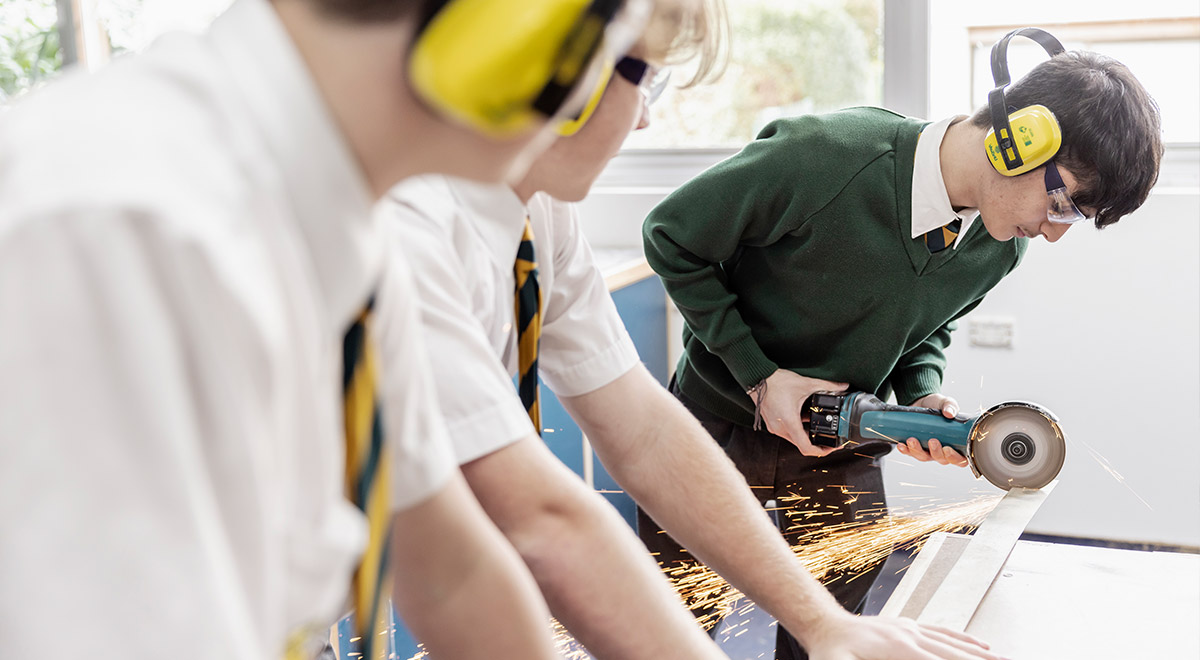 "I highly recommend this school to any parent who wants their child to succeed in all aspects of their schooling life."
AYDEN (STUDENT)
OUR COLLEGE CREST
---
Our crest is in our College colours of bottle green and gold, and prominently features our motto - "Esto Fidelis" – Be Faithful. Also featured is the Interwoven "A" and "M", a Marist symbol for the Ave Maria (Hail Mary). This highlights the place that Mary, the Mother of Jesus, has in the life of this College.
The Southern Cross can also be found on the crest, representing Australia and reminding us of our love for our country and duty towards all. The shamrock illustrates our connection with Sydney's oldest surviving Catholic Church, St Patrick's in The Rocks.
OUR COLLEGE CREST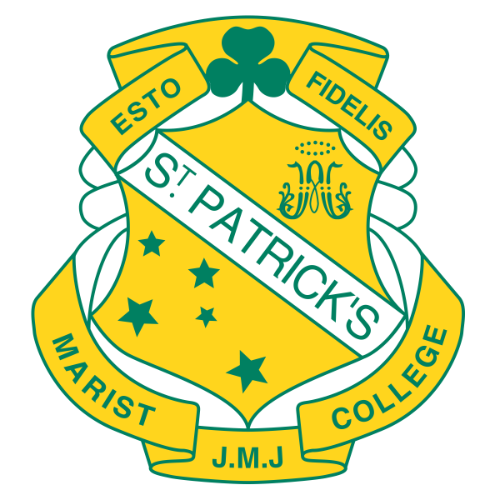 OUR HISTORY
---
st patrick's marist college dundas has a proud history dating back to the colonial era of australia. we have the distinction of being the oldest school in australia under the charge of teaching brothers.
St Patrick's was originally established in 1872 in The Rocks, Sydney. It wasn't until 1962 that the College moved to our present site at Kirby Street, Dundas. In 2012 the College celebrated 50 years on the Dundas site.
Originally catering for boys in Years 7-10, the secondary school was officially opened on 2 October 1966. 1985 marked a historic year for the College, with the first Year 11 students being enrolled and coeducation being introduced to the senior school.
In 1992, the College became fully educational. In 2017, we were excited to expand our offerings to include Wiyanga, an outstanding contemporary learning space for our high support class.
In 2020, we completed our new library along with 12 Contemporary Inquiry Learning Spaces to cater for all of Years 7 to 10. Many changes have taken place since 1872, yet our College has preserved the Marist traditions we value which are still associated with the name St Patrick and with the Marist family Australia-wide.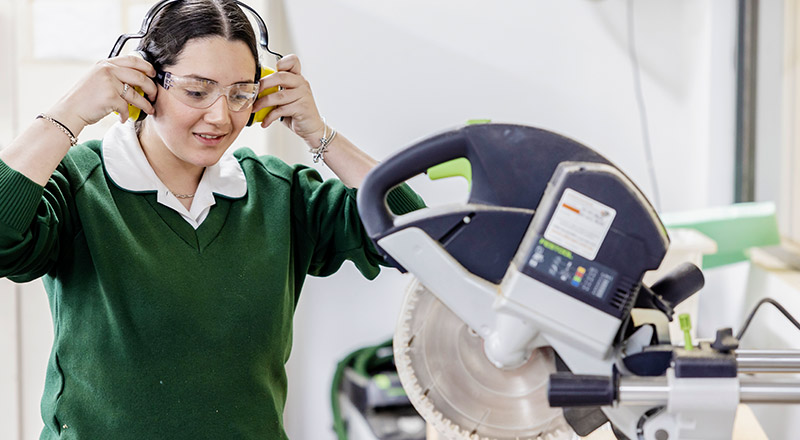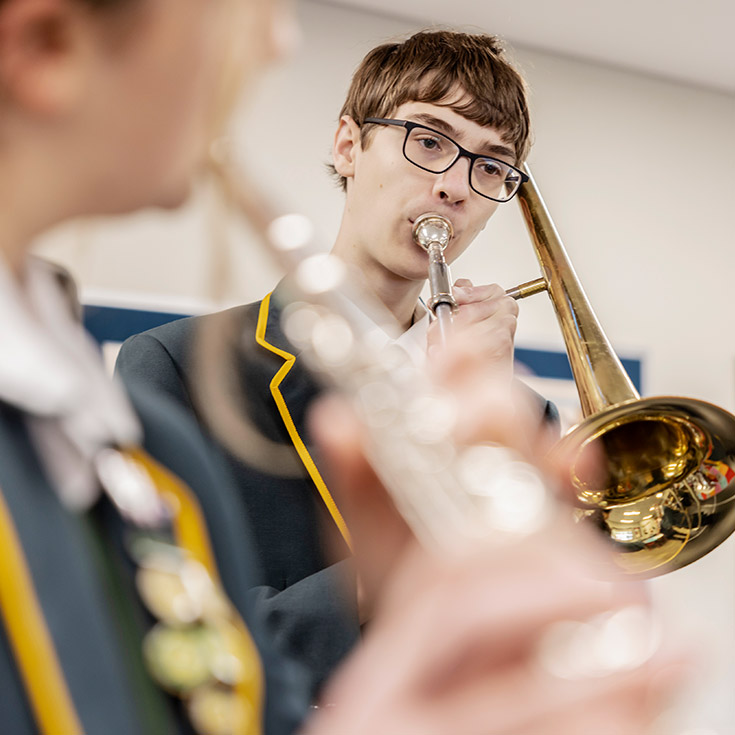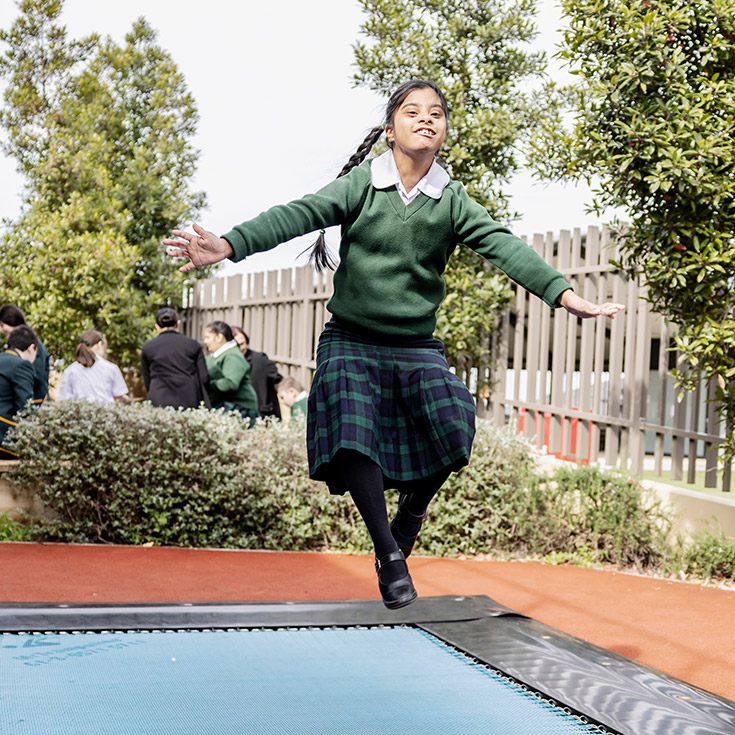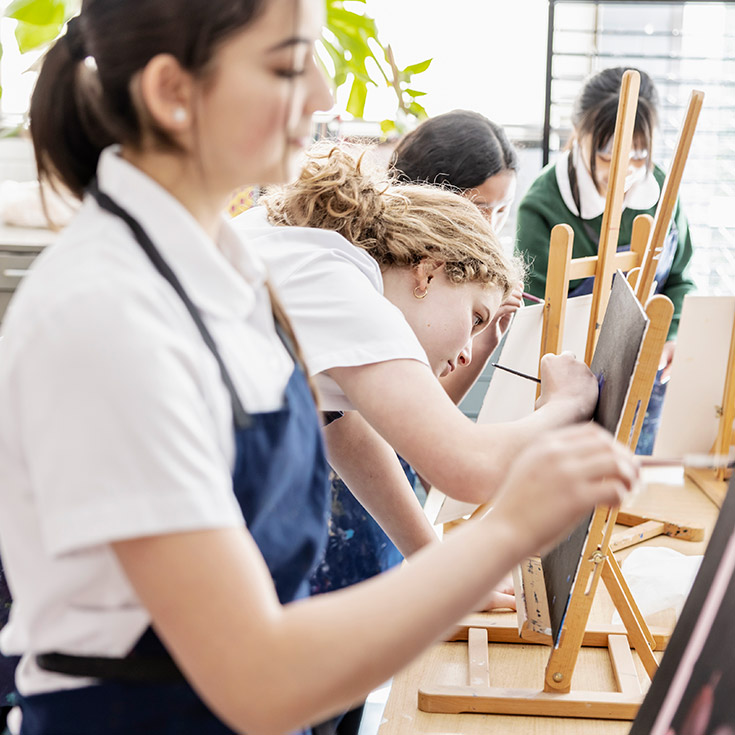 WE INVITE YOU TO JOIN OUR VIBRANT LEARNING COMMUNITY
---
Contact us today to find out how to enrol.