FACILITIES AND RESOURCES
St Patrick's Marist College provides modern learning spaces that support collaboration and enhance a variety of educational experiences.
The learning spaces at St Patrick's MARIST COLLEGE are designed to enhance the learning opportunities of our students.
---
From the latest technology to flexible seating options and adaptable class sizes, students will learn how to work both independently and as part of a small or large group depending on the task at hand.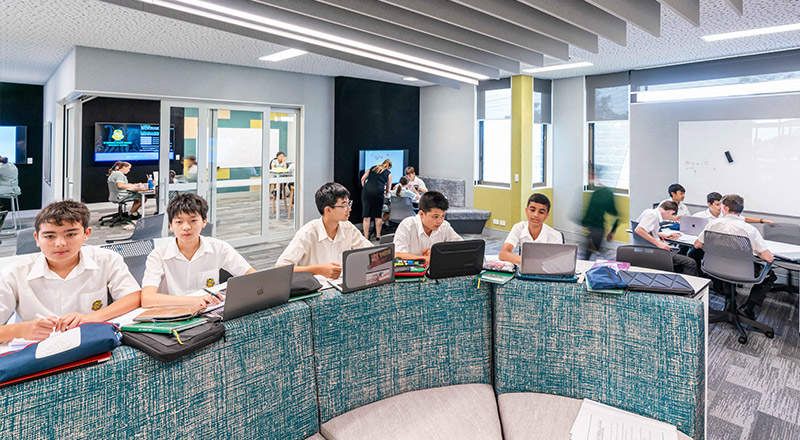 TAKE A 360° VIRTUAL TOUR
---
We invite you to explore our school facilities and discover what makes St Patrick's Marist College a great place for your child.

LEARNING SPACES
---
We believe teaching is not confined to four walls, which is why we use a range of different spaces to engage students in their learning.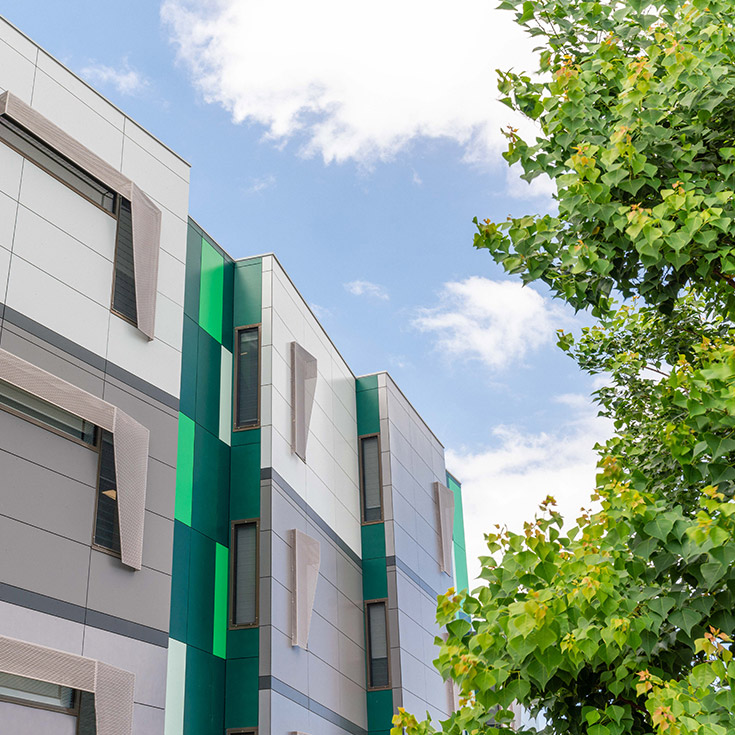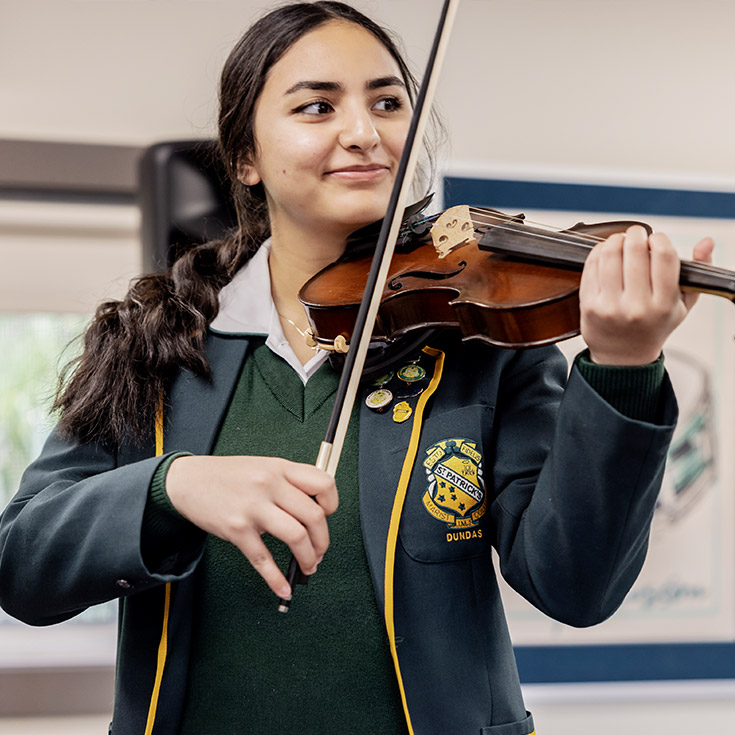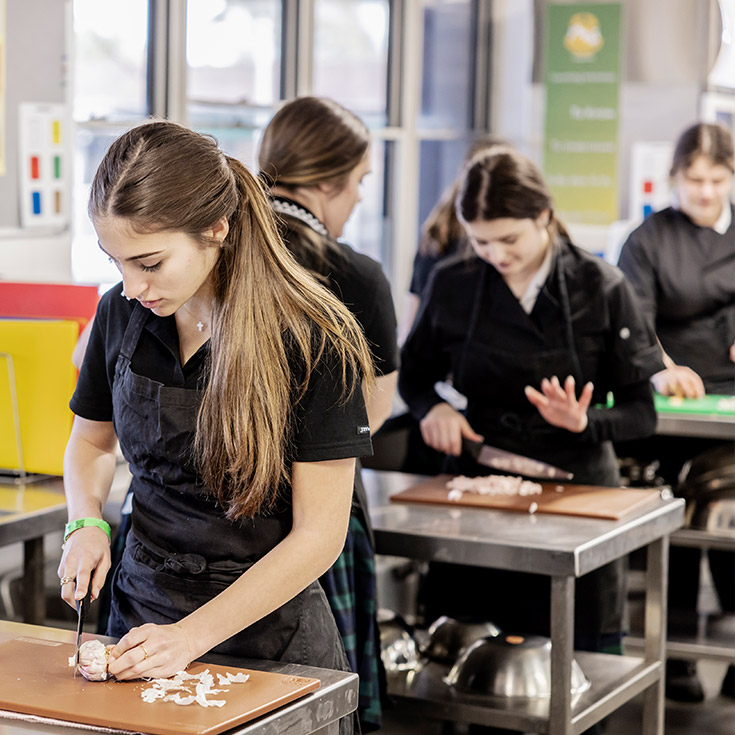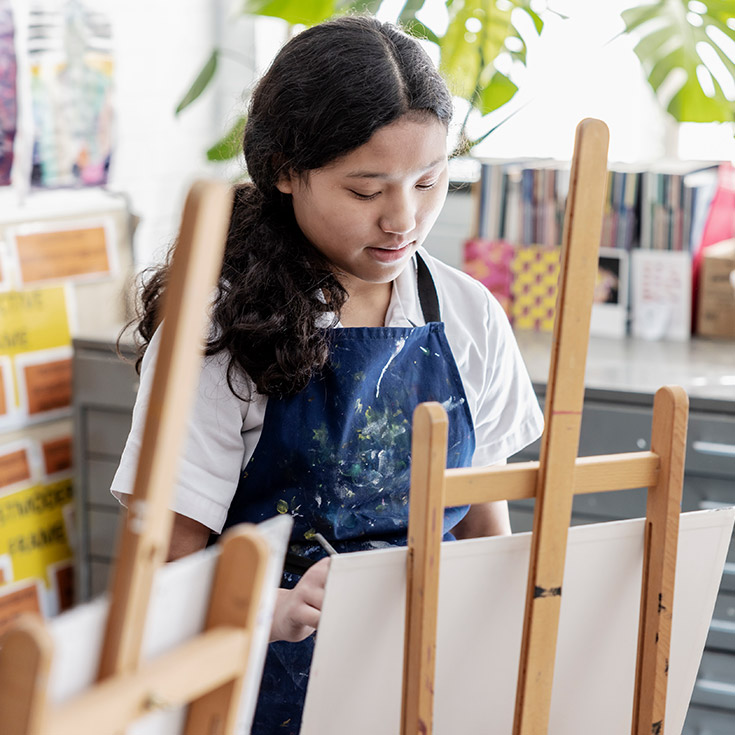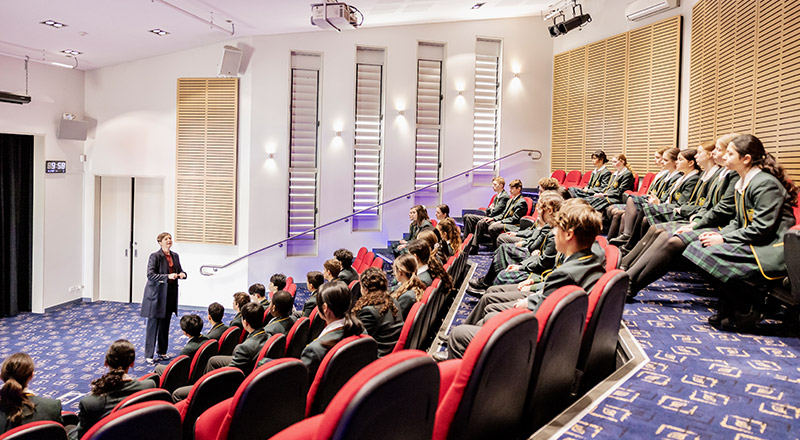 St Patrick's Marist offers the very latest resources and modern learning facilities to meet the needs of today's students. Students at St Patrick's Marist are given the benefit of a learning environment that reflects the world around them.
A gender-rich environment allows for diverse opinions and experiences to be expressed, and for young men and women to cultivate mutual respect, understanding, and support for one another.
Our College boasts a well-resourced and spacious campus offering students a variety of learning spaces. We create our learning environment with care. We know how our students learn best, what they need, and where they need to be, for quality learning to happen.
Learning areas include an industry standard hospitality and kitchen space as well as learning spaces designed to support an inquiry learning model.
The College embraces the latest technology to aid in learning and to enhance learning and to ensure that students develop vital digital literacy skills. Students bring their own laptops to use at school and we provide access to a range of other technologies.
Our approach to technology is innovative and creative, presenting student learning outcomes with depth and quality.
SPECIALISED AREAS
---
Our library is a well-resourced learning hub, providing students with a welcoming space for study, research, reading and recreation. We have a wealth of physical and digital resources to support student learning.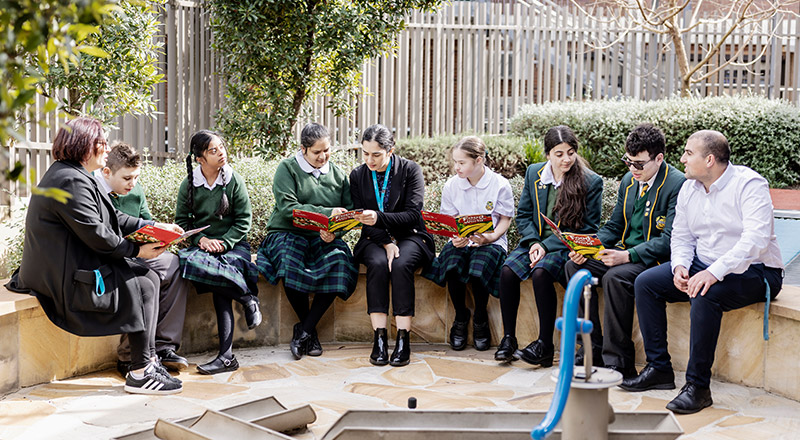 'Wiyanga' High Support Needs Facility
St Patrick's Marist College is home to 'Wiyanga', a purpose-built facility open to students from all over the Diocese who have a diagnosis of moderate intellectual disability as a primary disability and low adaptive functioning.
OUTDOOR AREAS
---
Students at St Patrick's Marist College also enjoy making the most of the College's outdoor areas.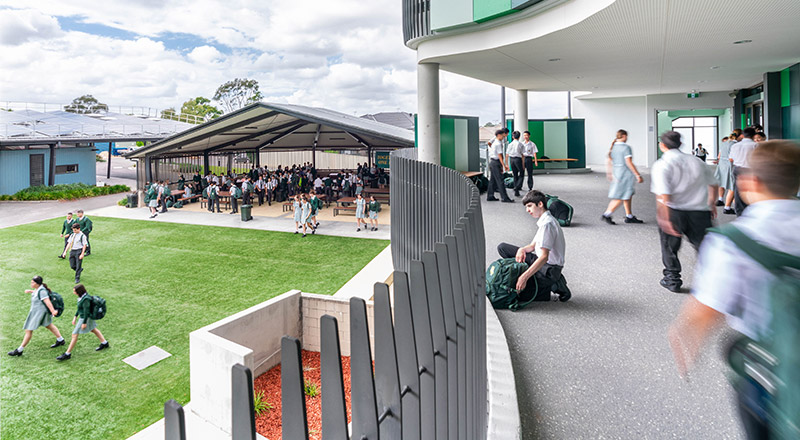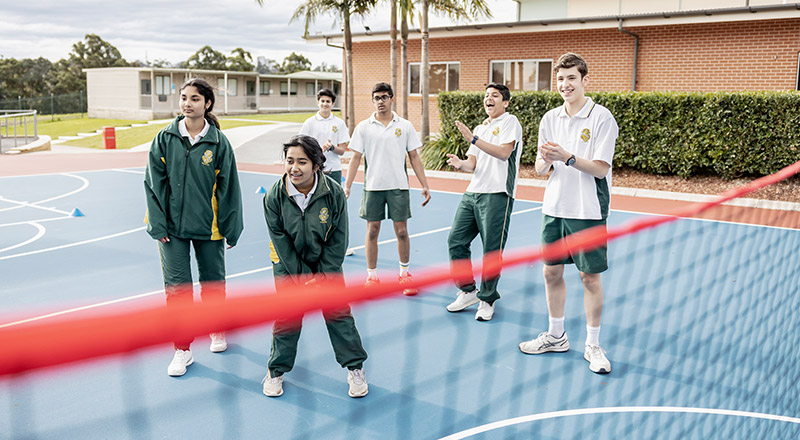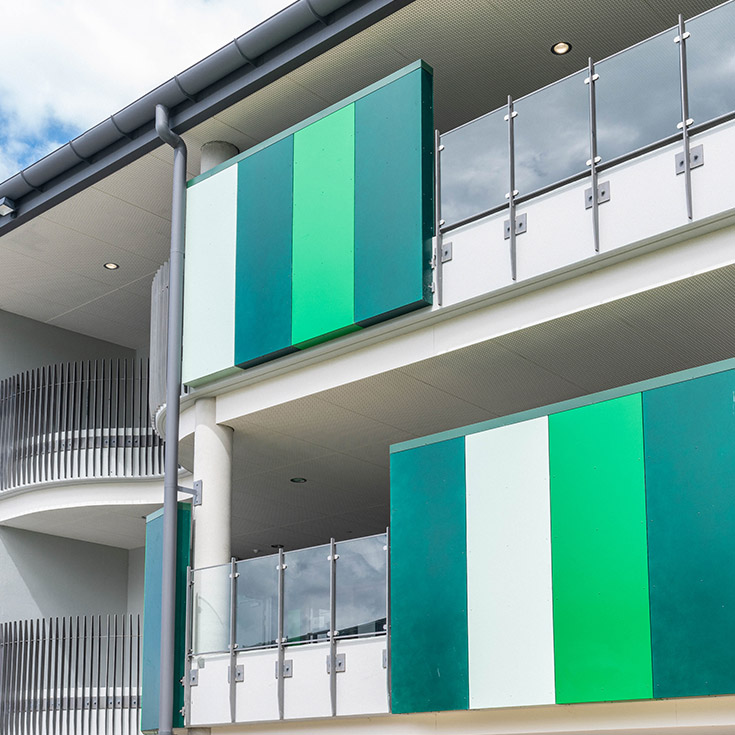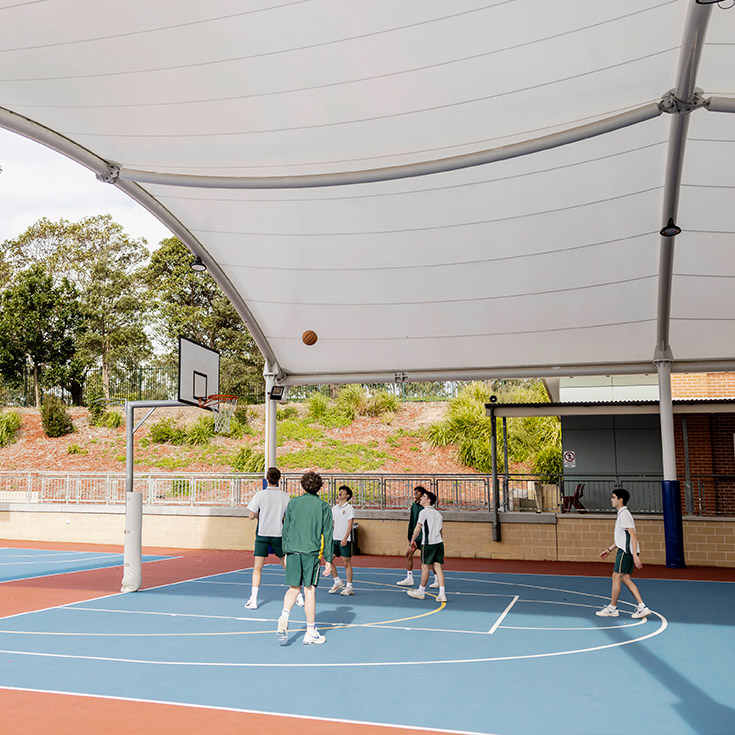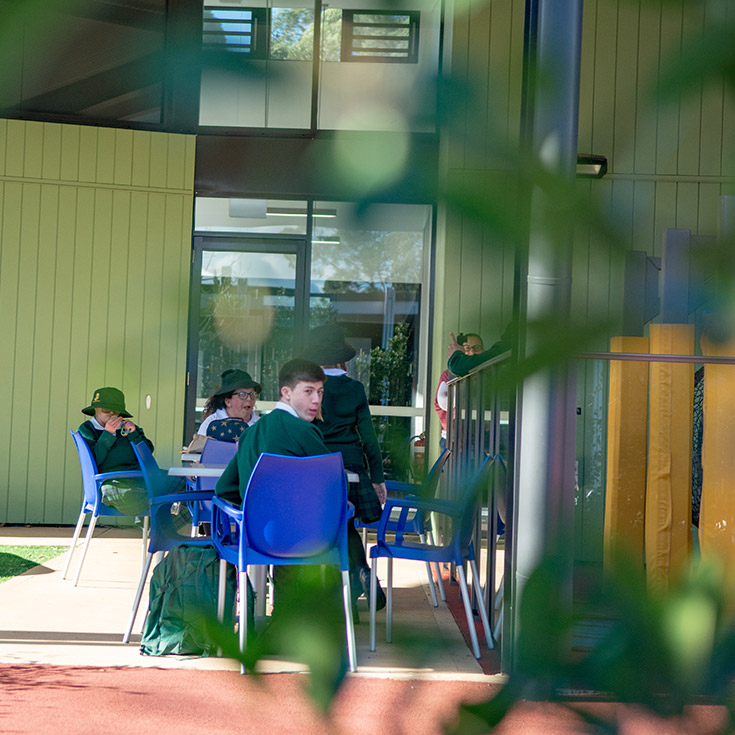 Basketball & Handball Courts
The Courts are a popular destination for students, who know how to use both the covered and outdoor courts with versatility. Students use the courts for basketball, netball and volleyball games at break times throughout the year.These spaces are utilised at break times and for PDHPE classes throughout the year.
The College has two ovals which are used for PDHPE prac lessons as well as Thursday afternoon College activities and internal sport. They provide a generous area for students to participate in physical activities.
The COLA area is a versalite, outdoor learning space and often a picnic area for senior students. The COLA contains an outdoor kitchen for the exclusive use of our Seniors, as well as a sound system and TVs for more low-key gatherings for students and classes.
The Harrington Courtyard is used for all major College events and assemblies. It is the heart of our school community. The name for the courtyard is taken from the street of the original site of St Patrick's, Church Hill.
ATTEND A ST PATRICK'S MARIST COLLEGE OPEN DAY!
---
See for yourself why we're such a great place to learn.