St Patrick's Marist College is one of 80 great Catholic schools across Western Sydney and the Blue Mountains. We're so proud to be one of these unique school communities!
At St Patrick's Marist College, we are committed to the future of our students. A forward-thinking approach is at the core of our learning and teaching.
Our students and their varied needs drive all that we do at the College, and as such our focus is on learning through innovation that builds:
| | | |
| --- | --- | --- |
| | | Creativity |
| | | |
| --- | --- | --- |
| | | Critical thinking |
| | | |
| --- | --- | --- |
| | | Collaboration |
| | | |
| --- | --- | --- |
| | | Communication skills |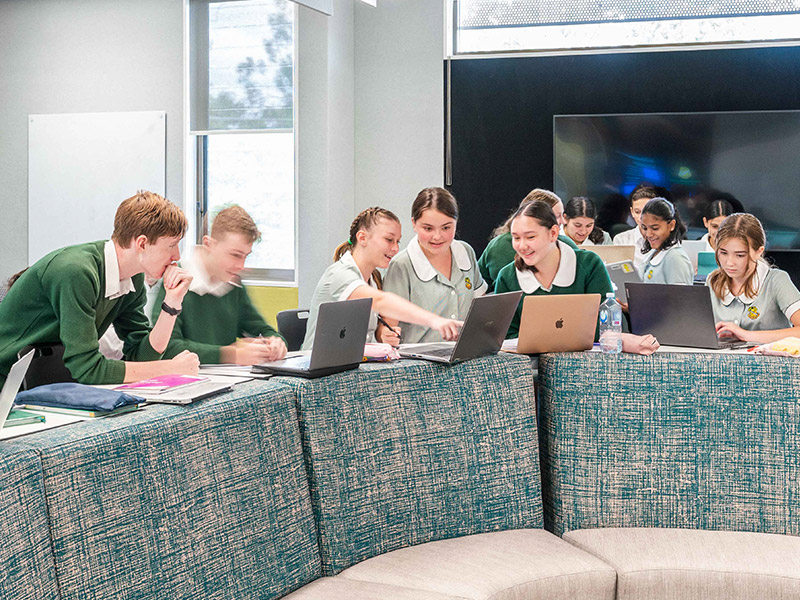 A rich culture of learning
At St Patrick's Marist College, we are committed to the future of our students and a forward-thinking approach is at the core of our learning and teaching. A contemporary Marist education prepares students to be critical thinkers equipped with the skills that our changing world demands. We recognise that education must be relevant with real world applications, and must create students with flexible thinking skills and resilience.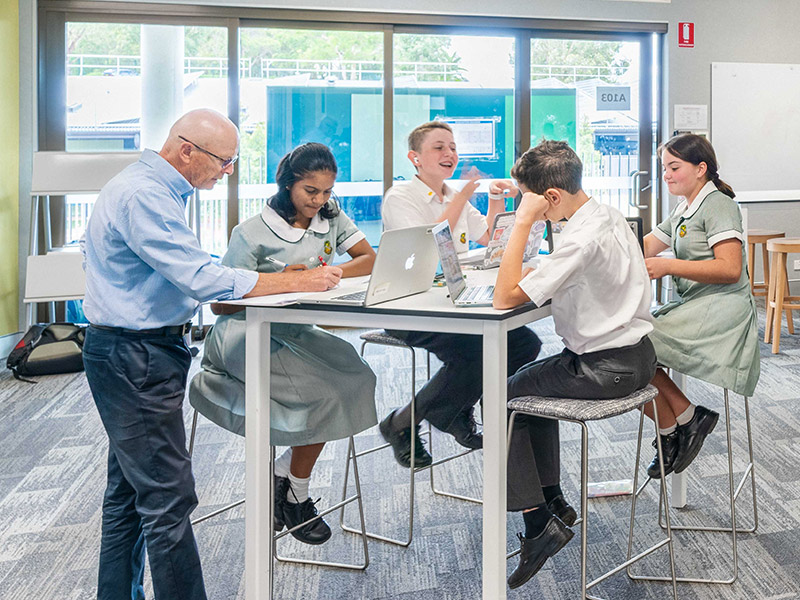 Learning that is student-centred
In the fast paced world our students inhabit, this approach best prepares them to make valuable contributions in their workplaces, communities and the larger global society. Students are challenged to take responsibility for their own learning, developing effective thinking skills and problem-solving strategies.
Teaching strategies such as 'flipped learning', are employed in our learning spaces to encourage a deeper engagement with subject material. Reversing the traditional approach towards instruction and homework allows students to spend class time in active discussions and creative projects related to their course material.
We are moving towards an inquiry based learning model, one that poses questions to our students and is a more active way of learning.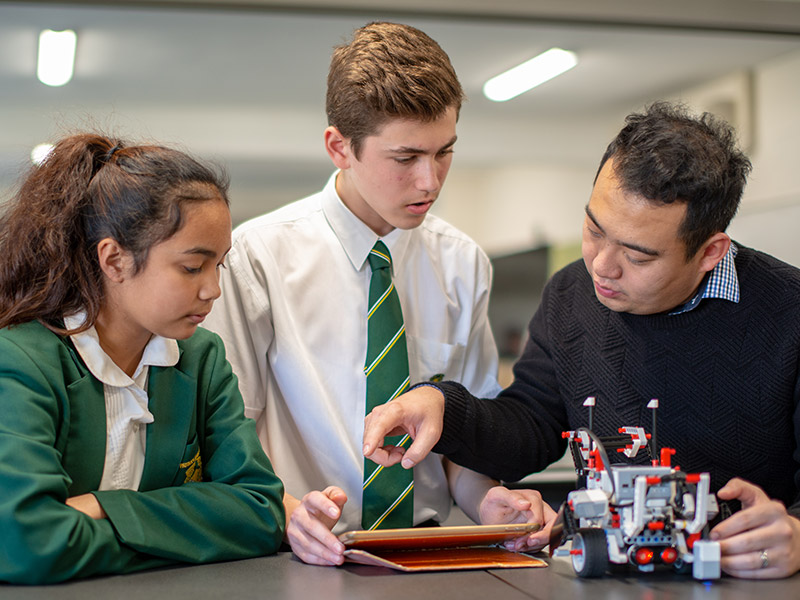 Passionate educators who care
We celebrate the achievements of our students in a variety of ways and recognise that success is based on the individual. All of our students find success throughout their years at the College, and as educators we believe we have a vital role in helping young people recognise their own self-worth and identifying their individual successes.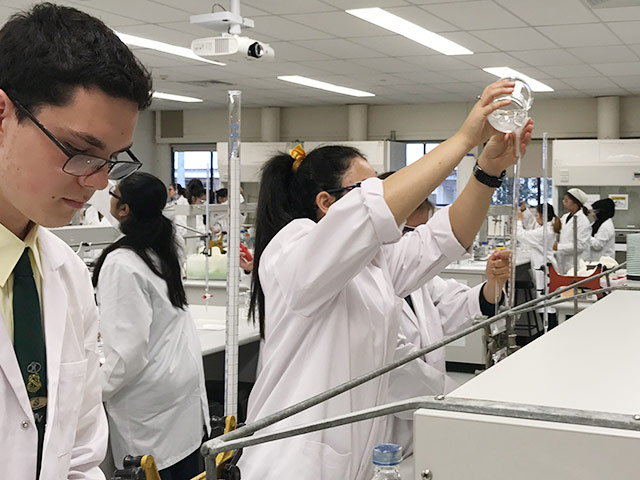 A comprehensive curriculum
The college has a broad curriculum that caters for a wide range of student interests and abilities, with the opportunity to choose from a broad ranger of courses and subjects.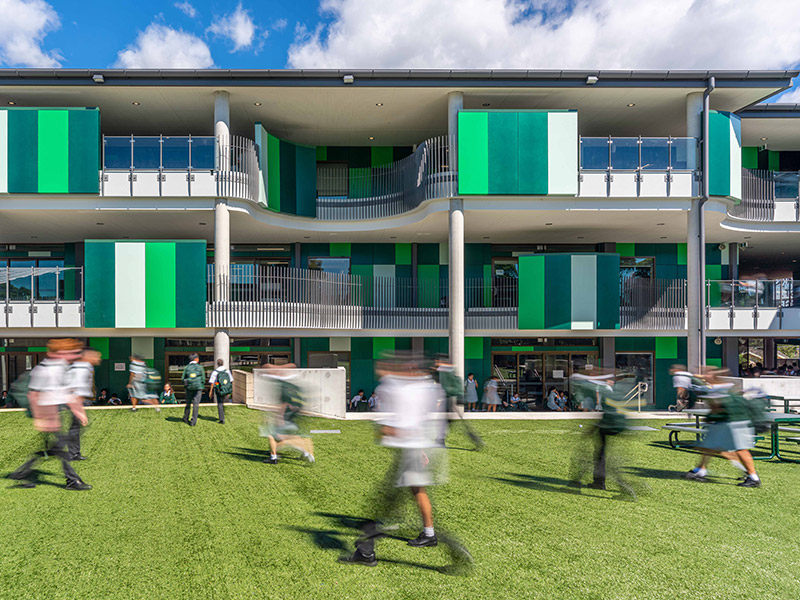 Learning spaces and tools matched to student needs
Students at St Patrick's Marist are given the benefit of a learning environment that reflects the world around them. Our College boasts a modern, well-resourced and spacious campus offering students a variety of learning spaces designed for true flexibility and to enhance the learning opportunities of our students. Facilities include an industry standard hospitality and kitchen space, the latest technology and an extensive range of open spaces to engage students in their learning.
Features and Facilities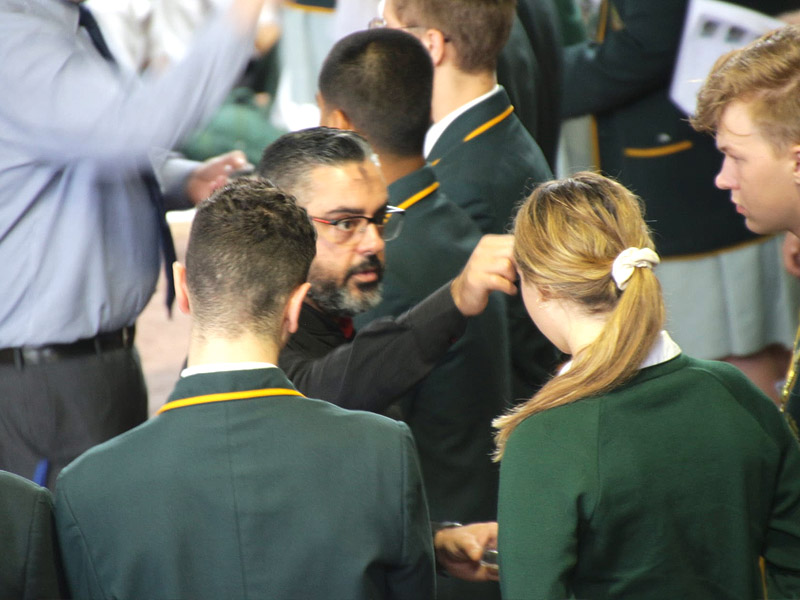 Religious Education
As a Catholic school we also have a strong religious dimension that runs through all the KLAs and is also formally recognised as the KLA of Religious Education.

St Patrick's Marist College students take part in formal Religious Education every day, based on the new Catholic Schools Parramatta Diocese curriculum that is relevant to our students and to the world they live in.
Our faith journey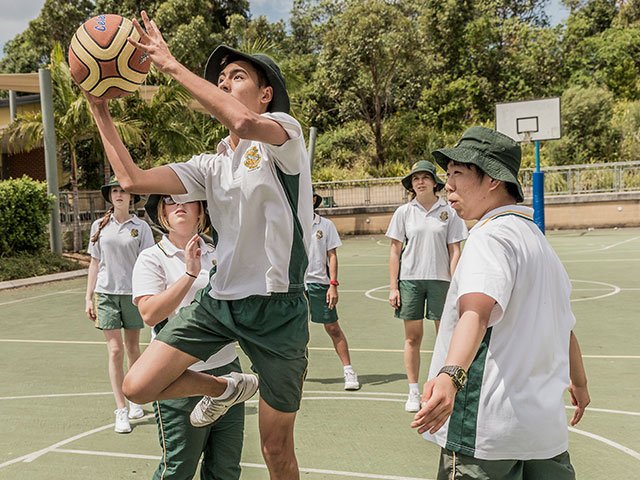 Building strong relationships
St Patrick's Marist College is a co-educational high school that offer students the chance to belong to a dynamic learning community that values the achievements of every individual. The needs and wellbeing of our students are at the centre of all we do.
We encourage partnerships between staff, students and the wider community. We respect diversity and celebrates inclusion.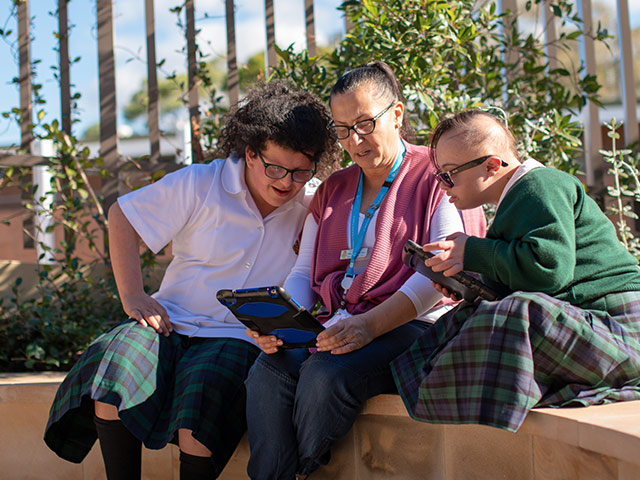 Wiyanga – A centre for students with high support needs
St Patrick's Marist College is home to 'Wiyanga', a purpose-built facility that offers students with High Support Needs inclusion in the Catholic schooling system. The newly completed learning spaces are open to students from all over the diocese who have been diagnosed with moderate intellectual disabilities, and at full capacity can cater for 30 students.
The state of the art learning spaces are designed around the needs of the students and their curriculum, offering accessibility for those with physical disabilities and flexibility that allows teachers to tailor the spaces and furniture to each individual student's learning preferences.
A well resourced school library
CSPD school libraries are physical and digital places of inquiry and reading. They provide access to a range of resources that help kids on their Learning journey and help inspire purposeful learning. Through access to our library resources and services, students develop a range of learner dispositions and capabilities to cultivate a culture of curiosity, creativity, imagination and innovation.
eLibrary is the digital gateway to the range of quality online resources that encourage and enhance reading and support inquiry learning.