Wiyanga High Support Learning Centre is now open!
22 Aug 2018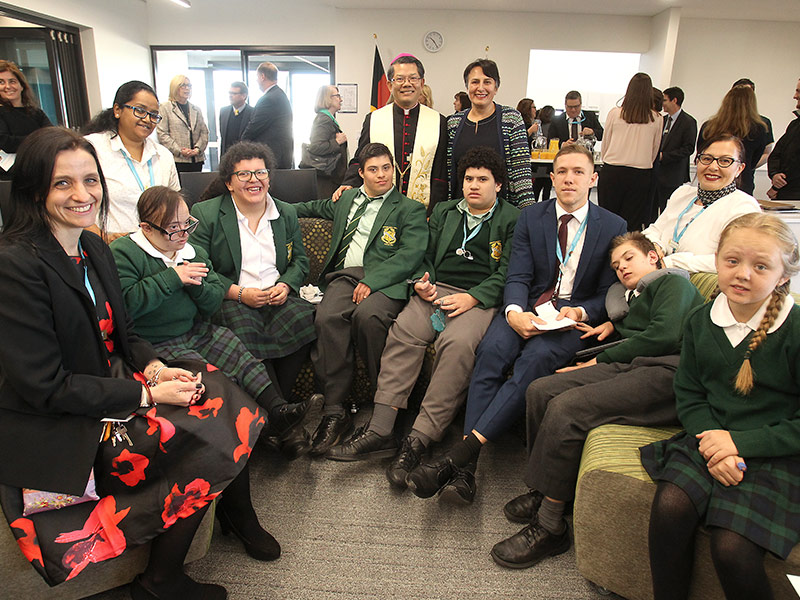 The Wiyanga Learning Centre, a high support facility for teenagers with moderate intellectual disabilities and complex learning needs, has been officially opened by Bishop Vincent Long, Bishop of Parramatta.
Located on the site of St Patrick's Marist College Dundas, the centre realises a vision for Catholic Education Diocese of Parramatta (CEDP) and its team of specialised teachers for students who require high support.
Dignitaries gathered to witness the blessing and opening of the facility which was led by Bishop Vincent and CEDP Executive Director Greg Whitby. And they were treated to something right of the ordinary: Bishop Vincent jumping on a trampoline while blessing the outdoor learning area!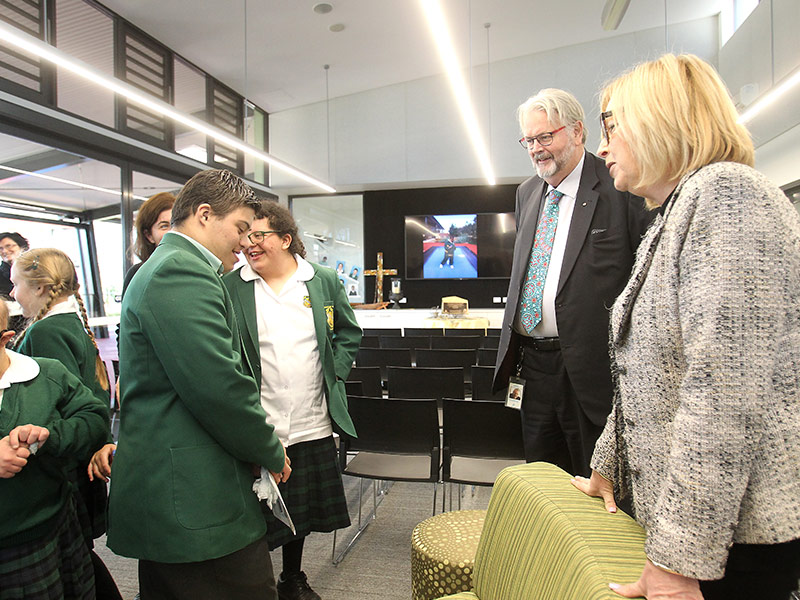 "The role of any society is to look after everybody," Mr Whitby said.
Education is much more than a right of passage. We should recognise the individual gifts of every person.
"We are delighted to have our girls and boys in this school, and I look forward to what we will learn from the schooling here and how we will get better in what we do."
Bishop Vincent Long said the centre was an example of the Catholic Church going "out of its comfort zone" to serve students and enable them to rise and have fullness of life in the essence and all-embracing richness of God's love.
"I would like to congratulate everyone on the planning, building and running of this Centre,'' Bishop Vincent said.
This is the place where each student can make positive life choices and reach their full potential.
Alma George, CEDP Manager Diverse Learning Needs, said the space had been designed through collaboration and by listening to students and parents.
"The centre is about personalised high support learning," Ms George said. "What students learn and the pace at which they learn, will be different for each student.
"Goals are set for each student. This forms the learning pathway for each student which helps them to develop their life skills.
"The curriculum wraps around the student, their ability, their interest and skills. It caters to students' sensory needs in a dignified teenage way.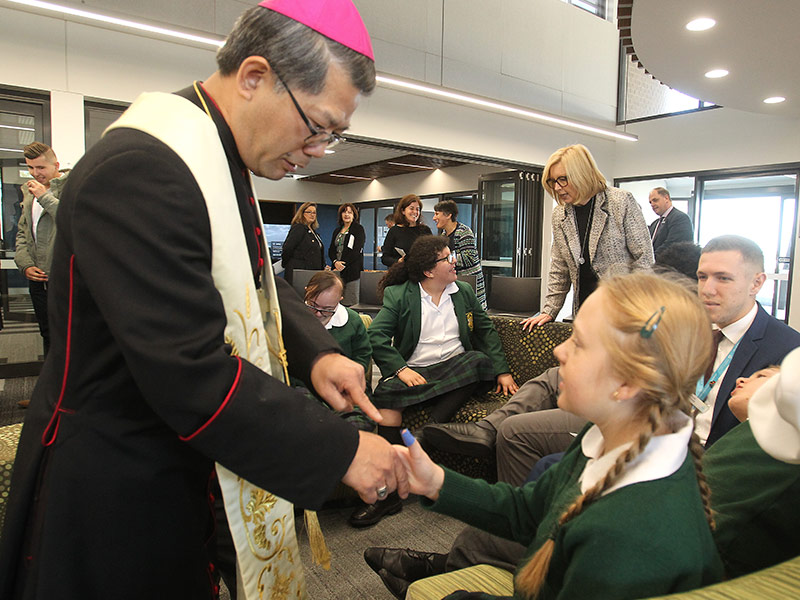 "It enables them to experience real life authentic situations to learn about their world and how to access and participate in it so they can develop and achieve their level of independence."
Mrs George also thanked the students for "keeping us curious about how you learn."
For parents and carers interested in learning more about the Wiyanga Learning Centre, contact Alma George at ageorge@parra.catholic.edu.au or phone 9840 5735.